Original LIVE Broadcast Date/Time: 5/10/17 - 9:00 pm Central Time
Franchise Episode #103
You can subscribe to the podcast using the button in the right column.
Curt, Bill & Jeff discuss the end of the 2016-2017 season for the St. Louis Blues after losing in 6 games to the Nashville Predators. We also discuss the upcoming expansion draft and who we might lose, we talk about our beers of the week, and Today in Blues History. AND... Bill shows off his Speedo...check it out on Twitter: @billybluenote
Send us your Tweets! @lgbradio We'll read them on the air!
Lets Go Blues Radio on Social Media:
View past LIVE episodes of the show on our YouTube channel!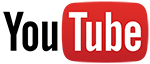 Check it out on our YouTube channel!
Let's Go Blues!