Original LIVE Broadcast Date/Time: 2/1/17 - 8:30-ish pm Central Time
Franchise Episode #95
You can subscribe to the podcast using the button in the right column.
In this 2 hour episode, Curt, Bill & Jeff discuss in detail the Ken Hitchcock firing, as well as the upcoming Bobby Plager retirement night, the proposed improvements bill for Scottrade / TD Ameritrade Center and why it should absolutely pass. And we have Today in Blues History as well as Blues Social Media Fails. We also welcome the popular St. Louis Blues Twitter user, Hitch's Hat (@hitchshat) to discuss the Hitchcock firing as well as fellow Blues podcaster, Jason Martine from the Blues Hockey Podcast (@blueshockeynhl).
Send us your Tweets! @lgbradio We'll read them on the air!
Lets Go Blues Radio on Social Media:
View past LIVE episodes of the show on our YouTube channel!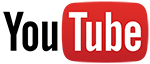 Check it out on our YouTube channel!
Let's Go Blues!