The LetsGoBlues.com discussion forum has been around since 2001. Formed as a safe haven for the discussion forum refugees from the old postnet.com site before it became stltoday.com, we have posters from all over the world who chime in to chat Blues hockey, hockey in general, or whatever off topic stuff is on your mind.
Many of our members have been posting here for years, and we still actually have a handful that were here from the very beginning (or close to it), 14 years ago.
The forum is loosely moderated. The only thing that we ask is that you respect your fellow poster and try not post any NSFW material. We encourage lively debate as long as it doesn't get too abusive or personal (but we rarely have a problem with that).
So please check out the forums and feel free to register (it's FREE) and have a good time talking/debating hockey with fellow fans.
Let's Go Blues!!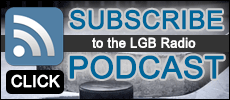 We finished broadcasting our LIVE Playoff Preview show last Sunday night. The show can be heard at any time in the Radio section of the site or via a podcast subscription on iTunes, Stitcher, BeyondPod, and pretty much any othe podcast player you want to use.
We briefly discuss the Providence National Championship, we break down the last two games of the season against the Blackhawks & Wild, and then we get into our thoughts on the first round matchup vs. the formidable Minnesota Wild, our 1st round playoff predictions, and we also answer some of your fan Tweets.
We also make an announcement about shows during the playoffs and give a shout out to some other podcast friends.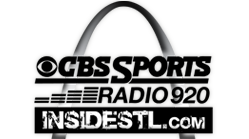 So letsgoblues.com forum member and Lets Go Blues Radio podcast contributor, Jeff Ponder, is the Blues contributor to InsideSTL.com and their morning radio show on CBS Sports Radio in St. Louis called "The Morning After".
He was asked by Tim McKernan to get a quick plug for the podcasts he contributes to, so we got a quick plug on the air. The audio is below...Ponder's segment is near the end at the 38:30 mark.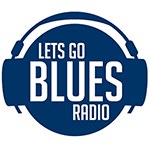 Wow, did we ever discuss a lot of stuff. We packed a lot of stuff into an hour and 40 minutes!
Curt, Bill & Jeff discuss how the deadline acquisitions for the Blues have played, Shattenkirk's pending return, the Blues @ Wild, the Blues @ Wings, Hitch's line juggling, Nashville's struggles, who makes the playoffs in the West, who we want the Blues to play in the playoffs, Tarasenko's defensive zone issues, the proposed rule changes for next season, a couple radio rants, we answer Tweets sent to #lgbradio during the live show, and more.
A special thanks goes out to Blues icon Tom Calhoun for his custom contributions to the show's intro. We are honored.
Don't forget to subscribe to the podast and send us those Tweets! Just include #lgbradio in your Tweet.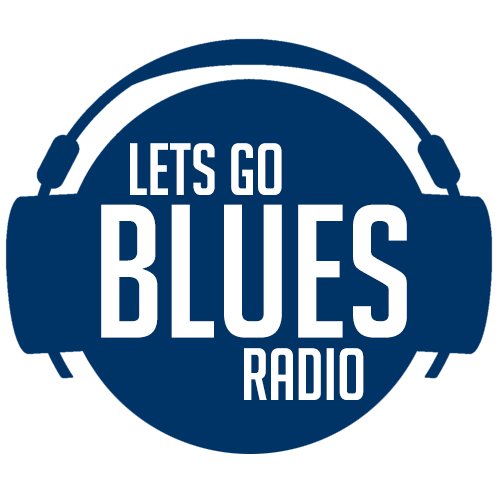 LetsGoBlues.com Radio makes it's triumphant return very soon with a LIVE podcast every week! You'll have the option of joining us live on the air to discuss the Blues topics at hand. Wanna sound off on something? Join us!
To join in the discussion on your computer you'll need:
- A Google+ account (if you have a google account already, you'll just need to activate your Google+ account if you haven't already)
- A Microphone - Duh.
- Headphones - You'll need these so we don't pick up the sound from your speakers through you mic, which ends up being a mess.
(no video...we're just doing audio)
If you just want to listen, visit letsgoblues.com/radio during the show for the live feed or listen to one of our previous shows.
Stay tuned, we'll announce the date of the first live broadcast very soon! Dis Gun B Gud fellas.