Original LIVE Broadcast Date/Time: 4/20/16 at 8:30pm Central Time
Franchise Episode #75
You can subscribe to the podcast using the button in the right column.
We welcome Tom Pauly, a Chicago Blackhawks contributor from CheerTheAnthem.com, to the show to get his take on certain aspects of the series.
We also discuss the highlights of the series to date, including the controversial offsides coach's challenge in game 2, and Andrew Shaw's outburst at the end of game #4...among other things.
Nick from the Toast Dispatch podcast and Lance from The Drop Podcast also join us to chat.
Lets Go Blues Radio on Social Media:
View video of this episode (after it has aired) and past episodes of the show when it was broadcast live on YouTube!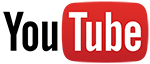 Check it out on our YouTube channel!
Let's Go Blues!