Original LIVE Broadcast Date/Time: 2/17/16 at 8:30pm Central Time
Franchise Episode #67
You can subscribe to the podcast using the button in the right column.
On this week's show we welcome Norm Sanders, Blues beat writer for the Belleville News Democrat where we'll discuss the Jaskin demotion, David Backes' contract, the goaltending situation when Allen returns, etc... we'll also chat about the Dad's weekend in Florida, the return of Jaden Schwartz, Berglund's reviewed goal, we'll recap the Blues & Stars game, the Winter Classic needing Original Six teams?, the Blues regional TV ratings, plus the Bluenote Sports Bar & Grille Trivia Shootout! Is this the week Bill loses??
Lets Go Blues Radio on Social Media:
Wanna view the video of the show when it was broadcast live?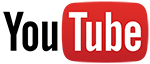 Check it out on our YouTube channel!
Let's Go Blues!