Original LIVE Broadcast Date/Time: 1/27/16 at 8:30pm Central Time
Franchise Episode #64
You can subscribe to the podcast using the button in the right column.
Join us LIVE on Wednesday night! The Blues have reached the All-Star break! We'll discuss the last game vs. the hated Blackhawks, the trade rumors involving Scott Hartnell (do we want him?), what happened to the Drouin trade rumor? The return of Jaden Schwartz, we'll have Bluenote Sports Bar & Grille Trivia once again, and much more! If you can't watch live, you can listen to the podcast later at www.letsgoblues.com or on iTunes, Stitcher, etc. Or watch the video recording of the live show on our YouTube channel. Let's Go Blues!
Wanna view the video of the show when it was broadcast live?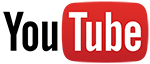 Check it out on our YouTube channel!
Let's Go Blues!