LetsGoBlues.com has been around in one form or another since 2001. Visit the Forums to discuss hockey with other Blues fans. Check out Lets Go Blues Radio, which is our weekly podcast. And follow/like us on Facebook, Google+ & Twitter. Please.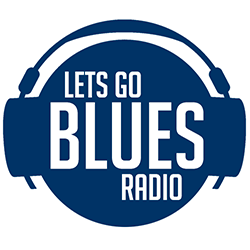 Woo Hoo! We're back from summer break!
On Wednesday, September 21st, Curt, Bill & Jeff will return to the airwaves for Season 5 of Lets Go Blues Radio!
Just like last season, we'll be bringing you accurate, educated, unfiltered and honest Blues analysis that is sometimes off the wall goofy (something you just can't get with the mainstream media...ever), as well as popular segments such as This Day in Blues History, The Bluenote Sports Bar & Grille Trivia Shootout, & a new segment where we find the most ridiculous social media comments about Blues hockey (I think we all know where most of these will come from, and should be hilarious)...plus some other stuff we have in the works.
Last season's regular contributors, Nick & Nick from the Toast Dispatch and Lance & Logan from The Drop Podcast will also be joining us frequently to throw in their two cents.
As always, LGBR will be streamed LIVE and we welcome listeners to join us live on the air using the link provided under the live stream on this site. The podcast of the live show will be made available for listening shortly after the end of the show (usually the next morning as we broadcast later at night).
We really enjoy doing the show and have a lot of fun when we're on the air so we hope you enjoy this season as much as we enjoy putting it all together.
LET'S GO BLUES!!
NEW FOR 2017!
Join our private league in the NHL.com Bracket Challenge to compete against other Blues fans from around the world!
How to join:
Use this password: ourlinestarts
Deadline to Join:
Must join before the playoffs start.
If you are a member of our discussion forums, consider using your forum username when you join. If you are not a member of our forums, consider joining at www.letsgoblues.com/forums to chat hockey with other Blues fans!
You do not have to be a member of our discussion forums to join our private league. But the winner will receive a custom forum signature stating that you are the winner for 2016...because ragging rights are what it is all about.
Good luck, and LET'S GO BLUES!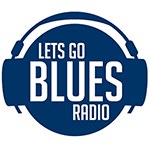 Our next live podcast will be on 3/10/16 at 8:30pm central time.
You can listen live here: www.letsgoblues.com/radio
Bill and I will be discussing the last couple games, the Winter Classic, we'll have Bluenote Sports Bar & Grille Trivia, plus more stuff.
You can send us your Tweets (@lgbradio) or join us live on the air to chat, or just listen in. And if you can't listen live, you can listen later on iTunes or here on this site.
Like many other Blues fans, we were very disappointed in the Blues 50th Anniversary logo design. It looked too simple...so simple that it looks boring and thoughtless compared to the logos submitted by the Pittsburgh, Philadelphia and Los Angeles.
So we made our own version that we feel should replace the official 50th Anniversary logo of the Blues.
What do you think fellow Blues fans? We put them side by side to compare.
Let the Blues know on Twitter, @StLouisBlues how you feel.
Official Logo:
Our version: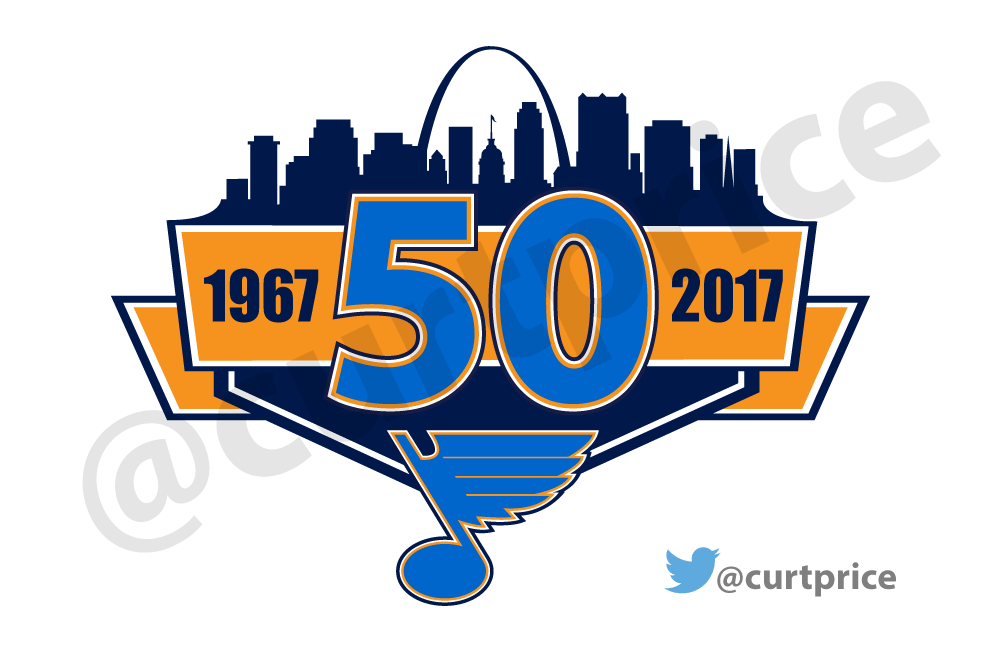 Think you know all there is to know about your St. Louis Blues?
This is a portal of Blues stats, stories, and information to better educate yourself about our beloved hockey team.
We linked everything in one convenient place so you don't have to scour the internet for it.
Players
Records
Jerseys
Arenas
Stories
THANK YOU FOR SUPPORTING LETSGOBLUES.COM!
We have decided to hold t-shirt campaigns from time to time with ultra cool custom shirts to help raise money for our site expenses. Woot!
The way the campaigns work is like this...
Depending on the design, there will be a few olor choices to choose from in both Me's & Women's styles.
After you order, the shirts will be printed by the vendor and shipped directly to you. That process typically takes a couple weeks.
Our t-shirt campaigns last about a week or so, and after it is over it may restart right away, (or in the near future)...so if you missed out on a shirt, just check back here soon or check the Letsgoblues.com discussion forums for announcements on when new campaigns begin.
The #roarbacon shirt campaign is order on demand because it is through a different vendor so it is not on the week long campaign schedule the others are on.
We try to keep the price of the shirts as low as we can to make them affordable for you. We do make a buck or two per shirt which helps cover costs associated with the site.
Thanks everyone...and LET'S GO BLUES!
Our Current T-Shirt Campaigns: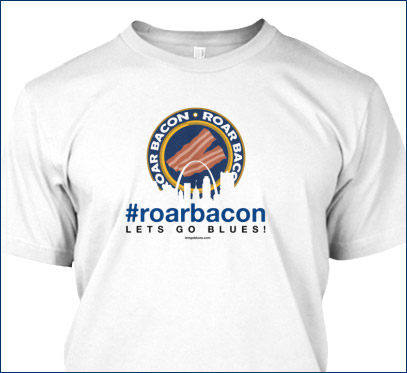 "#roarbacon" Shirt
Men's & Women's Shirts
---
Lets Go Blues Vader Shirt - Lack of Faith

Men's & Women's Shirts

"The Checkerdome" Shirt - Vintage

Men's & Women's Shirts
LetsGoBlues.com Website Advertisting:
Banner ads are placed under the header and above the body content. The available space is based on a three column layout and banner ads can stretch across one or two columns. Banner ads appear on every page of the site, including the popular discussion forums. All sponsor banners will rotate and a random ad will be shown upon each new page refresh.
2col Banner ad: 670px x 100px


Pricing:
$20/mo. as part of rotation
$50/mo. for exculsive spot (no other ads will rotate in)



1col Banner ad: 330px x 100px


Pricing:
$15/mo as part of rotation
$30/mo for exclusive spot


Lets Go Blues Radio On-Air Advertising:
During the 2014-2015 NHL season we generally had between 800-1200 listeners per week, which was an increase from the previous season. Listener stats can be provided upon request.
Broadcasts during the season: Approx. 24.
Broadcasts during the playoffs: Approx. 2 per week until the Blues are eliminated.
Broadcasts during the offseason & preseason: On as "as needed" basis, but approx 3-5 shows.
Pricing: $250/season
Includes:
Mentions at the beginning and ending of each broadcast.
A 30 second commericial midway through the broadcast (read by on-air talent or an audio file can be given to us and played).
Sponsor's logo and "sponsored by" next to the stream in the blog post on letsgoblues.com that features the latest episode.
This email address is being protected from spambots. You need JavaScript enabled to view it. for more info or to inquire about purchasing advertising space!